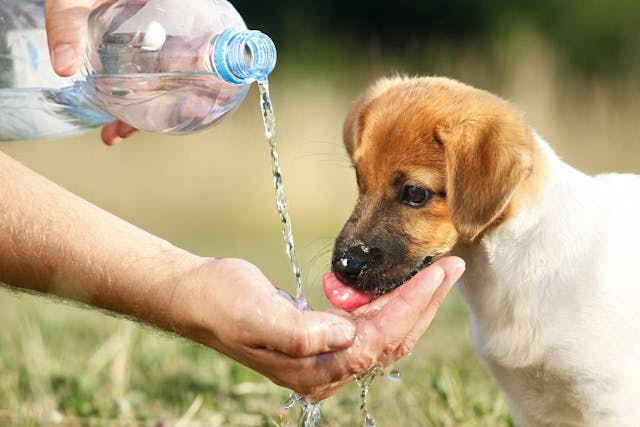 Many people adopt dogs without knowing a great deal about how to care for them. There are many different issues to consider when caring for your dog. Different breeds require different care, you have to choose the right kind of food, and you have to understand the health problems that can afflict them. Read the following article for more information.
Groom your dog regularly. A dog requires constant grooming to keep his coat in tip top condition. Make sure that your dog is completely relaxed before you start the grooming session; this is especially important if he is excitable. Keep the session quite short (5 to 10 minutes at most) until he is comfortable with the idea of being groomed. Most importantly – be sure to praise him and offer a treat after a successful grooming session!
Get your dog spayed or neutered. Research shows that doing this can make your animal live longer and reduce their cancer risks. Spayed and neutered dogs wander less often as well, so this reduces likelihood of your dog getting hit on the road or lost.
If your dog gets lost, it is very unlikely that you will see him again unless he has proper identification. Tags can come off, so the best option is a microchip. It is quick to put in your dog, and it causes minimal discomfort. Simply register the chip ID after it is put in, and your pet will always have his identification with him.
Pet
Keep on top of fleas. Not only can fleas cause infection in your dog, if one is swallowed, your pet can get tapeworms as well. Speak to your veterinarian about the best prevention method, but remember that this is not a one shot deal. You will have to continue your efforts over the life of your pet.
Never allow your dog to ride in a car unsecured. Sitting on your lap or in the front seat is dangerous both to him and your ability to drive. Always place him in an appropriately sized pet carrier or invest in a pet seat belt that will keep him snug and safe in the middle of the back seat.
Your pet needs vaccinations, much in the same way that your baby does. Some common vaccinations that dogs require include rabies, hepatitis and distemper. Each pet is different, and each will have a different immunization schedule. Your veterinarian is a great resource when it comes to which vaccinations are right for the age and breed of your pet.
When giving your dog a bath, make sure that you only put on shampoo that is intended for canines. Using lukewarm water, get the entire body wet and then begin applying the shampoo to their face, working your way down their body. Wait a few minutes and then take a washcloth and wipe off the suds from your pet's face. Wash off the rest of the shampoo as well.
After reading this article, you should have a better understanding of what is involved in owning a dog. If you already own a dog, you can make use of this information to take better care of it. If you are thinking about getting a dog, this article can help you make up your mind.